Two New Apprenticeship Scholarship Recipients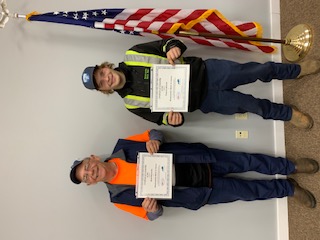 Two more Hawkins, Inc. scholarship recipients were notified last week. The City of Munfordville has two employees enrolled in Kentucky Rural Water Association's Registered Apprenticeship Program. Mark Reynolds is enrolled as a Wastewater Systems Operations Specialist and Patrick Stinson is enrolled as a Drinking Water Systems Operations Specialist. Both are in their second year of apprenticeship. Because of their hard work and dedication during their first year, Reynolds and Stinson have each been awarded a $1,000 scholarship from Hawkins, Inc. Water Treatment Group to be used to finish out the remainder of their Related Technical Instruction (RTI).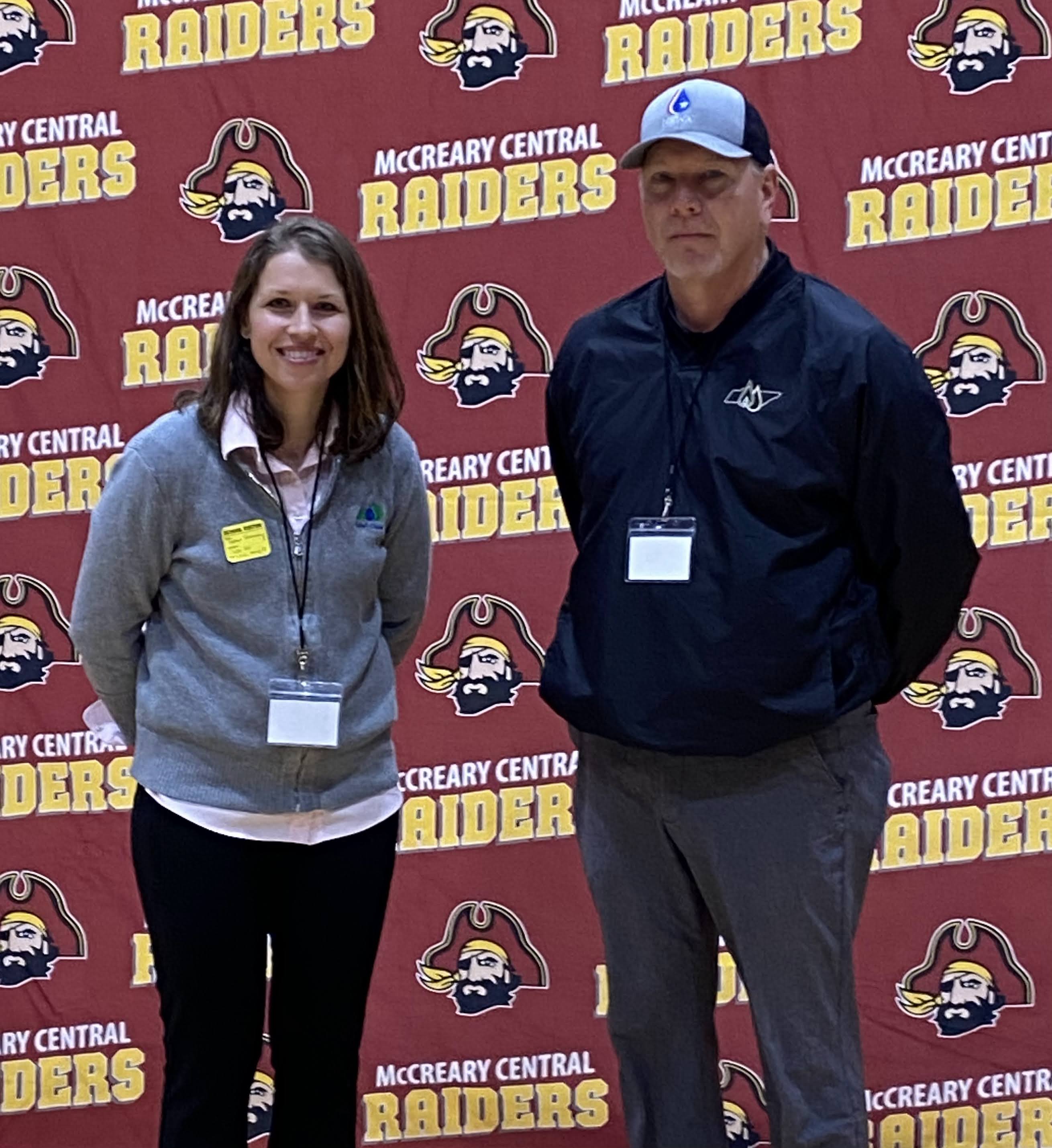 KRWA's Heather Stevenson attended McCreary Central High School's Career Fair last Wednesday, speaking to students in 9-12 grade about the KRWA Apprenticeship opportunity and careers in the water sector. She was joined by Tennessee Association of Utility Districts staff Kevin Byrd and Michael Keeton. Since McCreary County is on the state line, it was a chance for both associations to discuss the plentiful career opportunities in the water industry.