History
Kentucky Rural Water member utilities guarantee an enhanced quality of life for nearly ninety-five percent (95%) of the public drinking water and wastewater customers across the Commonwealth of Kentucky, making KRWA the largest utility organization of the state. KRWA was established in 1979 as a private, non-profit organization by a core group of utility leaders who shared the vision of building a self-governed, member driven association. Their original goal – to foster professionalism in our industry through non-regulatory training, technical assistance programs, and advocacy – continues to this day.
---
National Rural Water Association Affiliate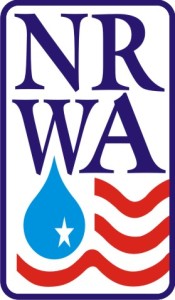 The National Rural Water Association, through its state affiliates, is the largest water and wastewater utility membership organization in the nation representing over 26,696 public water and wastewater utilities. While membership includes utilities of all sizes, they primarily service populations of 10,000 or less and comprise 94% of the public water systems in America.
The National Rural Water is governed by one Board member from each of its state affiliates. As such, the organization is assured to stay in tune with rural and small system issues and needs. Each year these issues and needs are addressed at a national gathering that brings National VIPs and system personnel together; odd years this event is the H2O-XPO, which is co-located with the International Construction Underground Utility Exposition, and even years is the National Rural Water Governance and Management Conference.
---