Turning Leaks into Savings: Albany Water & Sewer's Success Story"
Date posted
September 13, 2023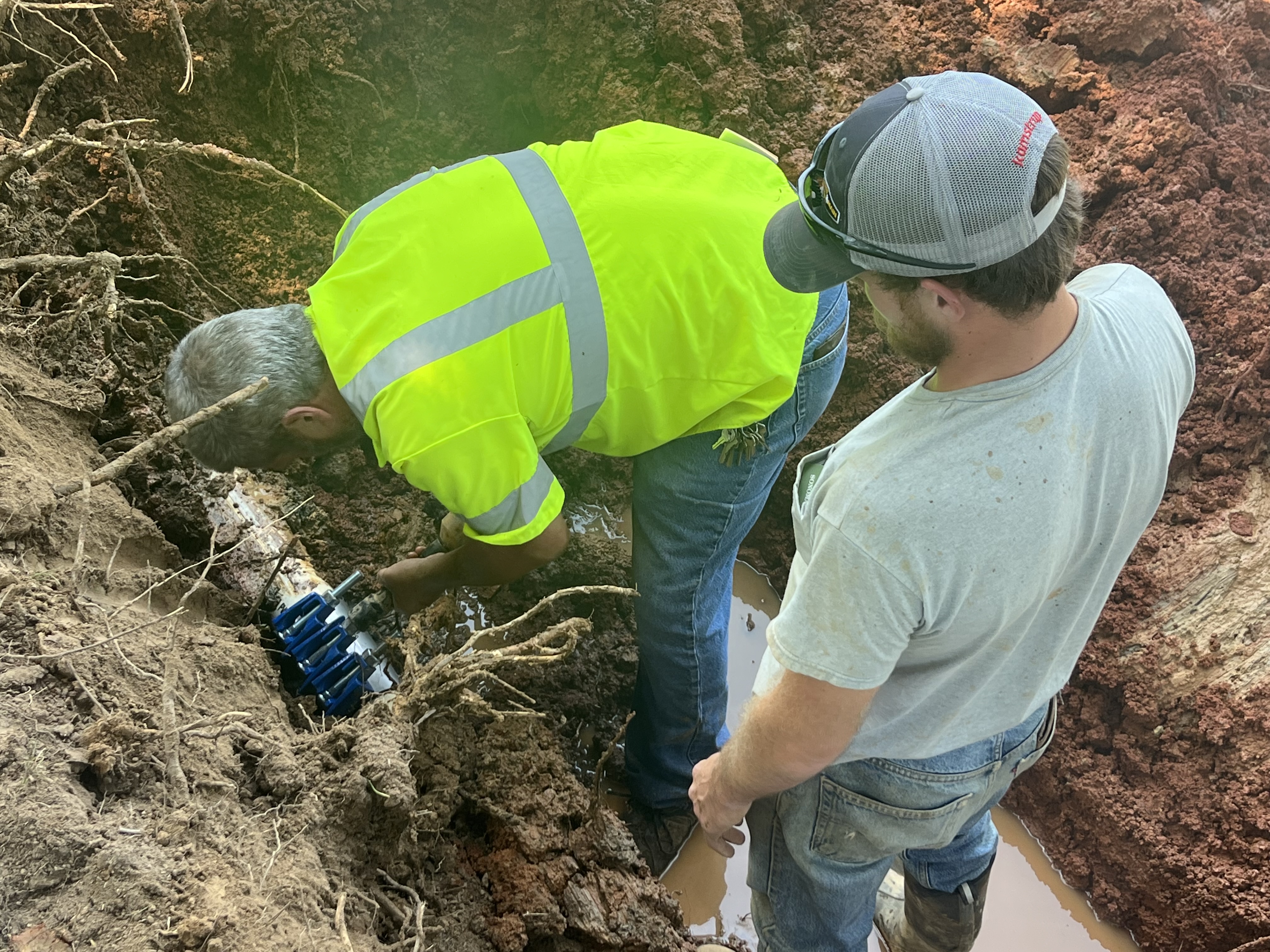 Albany Municipal Water & Sewer recently received assistance from Nathan Gassaway of KRWA in identifying a significant leak on Kentucky Highway 558. Due to a large tree falling, the main line became entangled in the roots, resulting in a substantial flow of approximately 30 gallons per minute. This would cost Albany nearly $4000 a month. As a result of Nathan's use of a Digital Listening Device, Albany Municipal Water & Sewer were able to repair the leak. Nathan's assistance saved the system an estimated $6900!
Is your utility ready to take the spotlight in our next "Leak of the Week" feature? Contact Savannah Goad, Marketing & Business Development Coordinator, at s.goad@krwa.org!