Congratulations, Apprenticeship Graduates!
Date posted
February 22, 2022
KRWA recognized 3 Water Systems Operations Specialist Apprenticeship Program graduates at last week's Management Conference. Congratulations to Corey Embry, from Meade County Water District, and to Michael Allen and Chuck Thomason from Logan-Todd Regional Water Commission!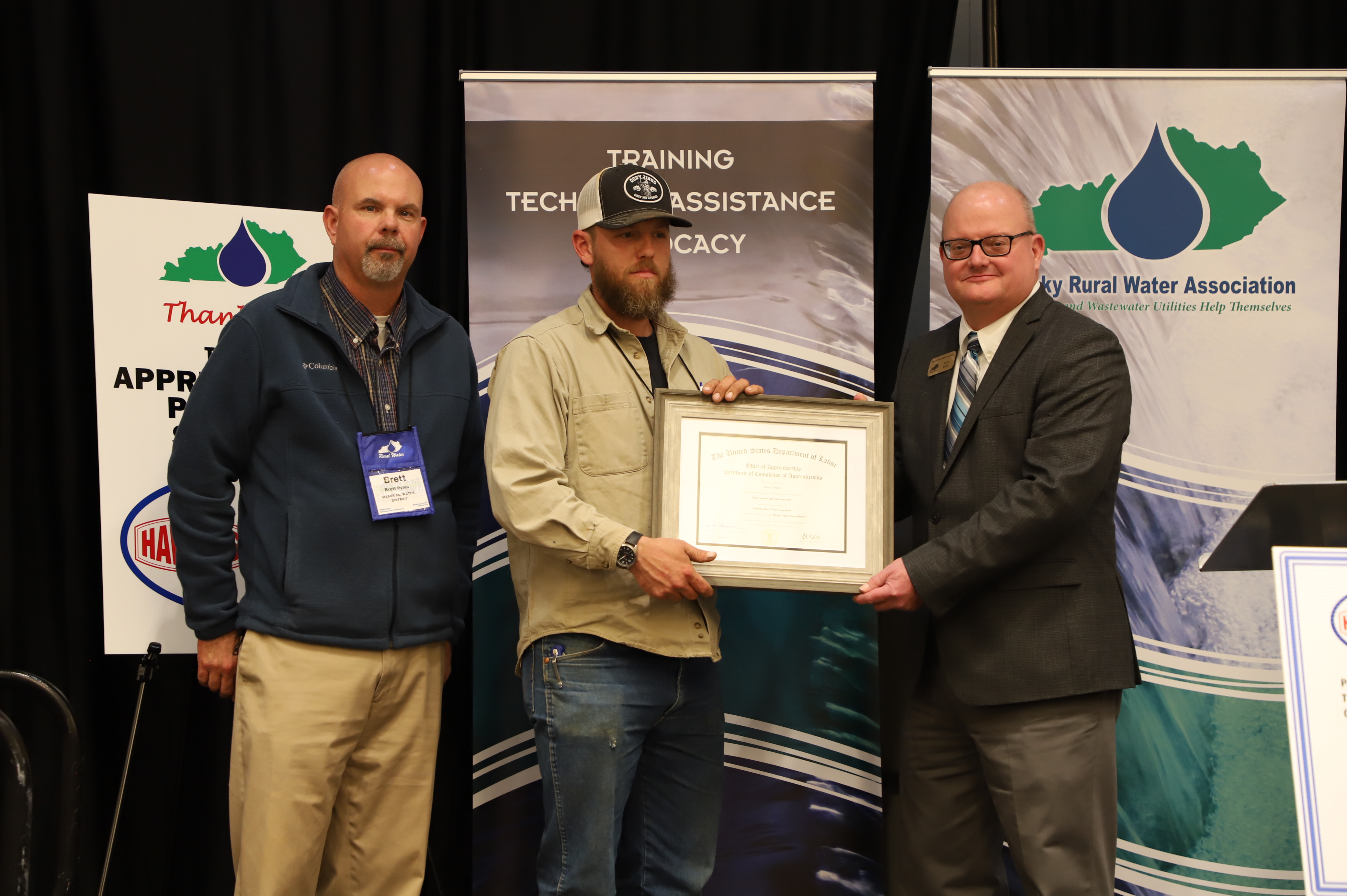 (L to R) Meade County Water District General Manager Brett Pyles, Apprenticeship Graduate Corey Embry, and KRWA President Russ Rose.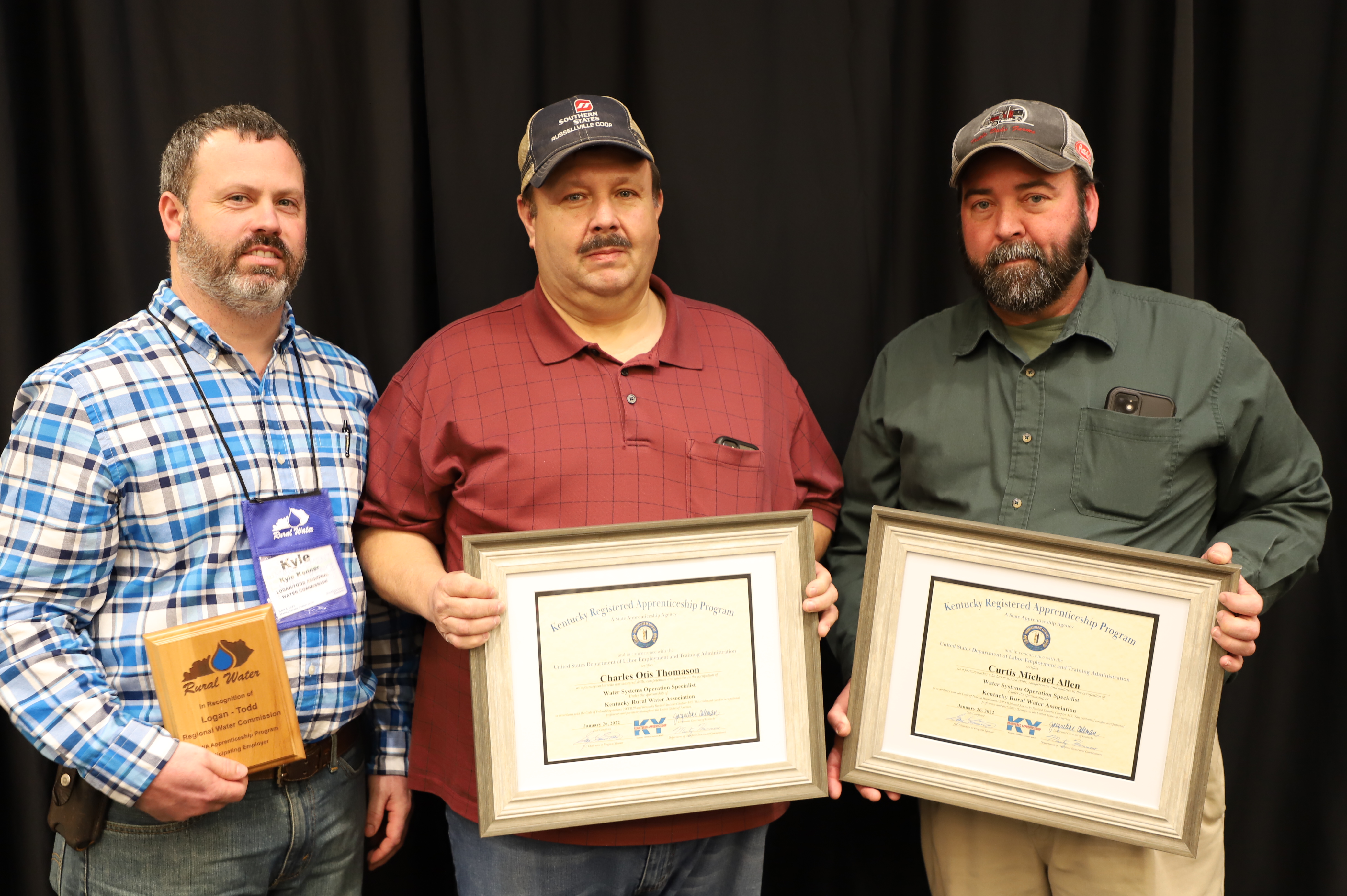 (L to R) Logan Todd Regional Water Commission General Manager Kyle Kenner and Apprenticeship Graduates Chuck Thomason and Michael Allen.