First Round of Hawkins, Inc. Apprenticeship Scholarships Awarded
Date posted
February 22, 2022
Investing in human capital will prepare individuals to earn a sustaining wage and make them capable of operating and maintaining the critical physical infrastructure required to meet the basic need of clean water to individuals, commercial establishments, and industries.
Hawkins, Inc., a KRWA Corporate Partner, has made a significant investment in the KRWA Apprenticeship Program and the future of our industry. The human capital. Hawkins, Inc. is sponsoring $8,000 total in scholarships to be used towards the cost of Related Technical Instruction, the curriculum that complements on-the-job training. Further, Hawkins has pledged that this will be an annual sponsorship.

The first round of Hawkins, Inc. scholarship recipients were announced at the 2022 KRWA Management Conference last week. Jason Shelton, Hawkins, Inc. Branch Manager, helped present the scholarship awards.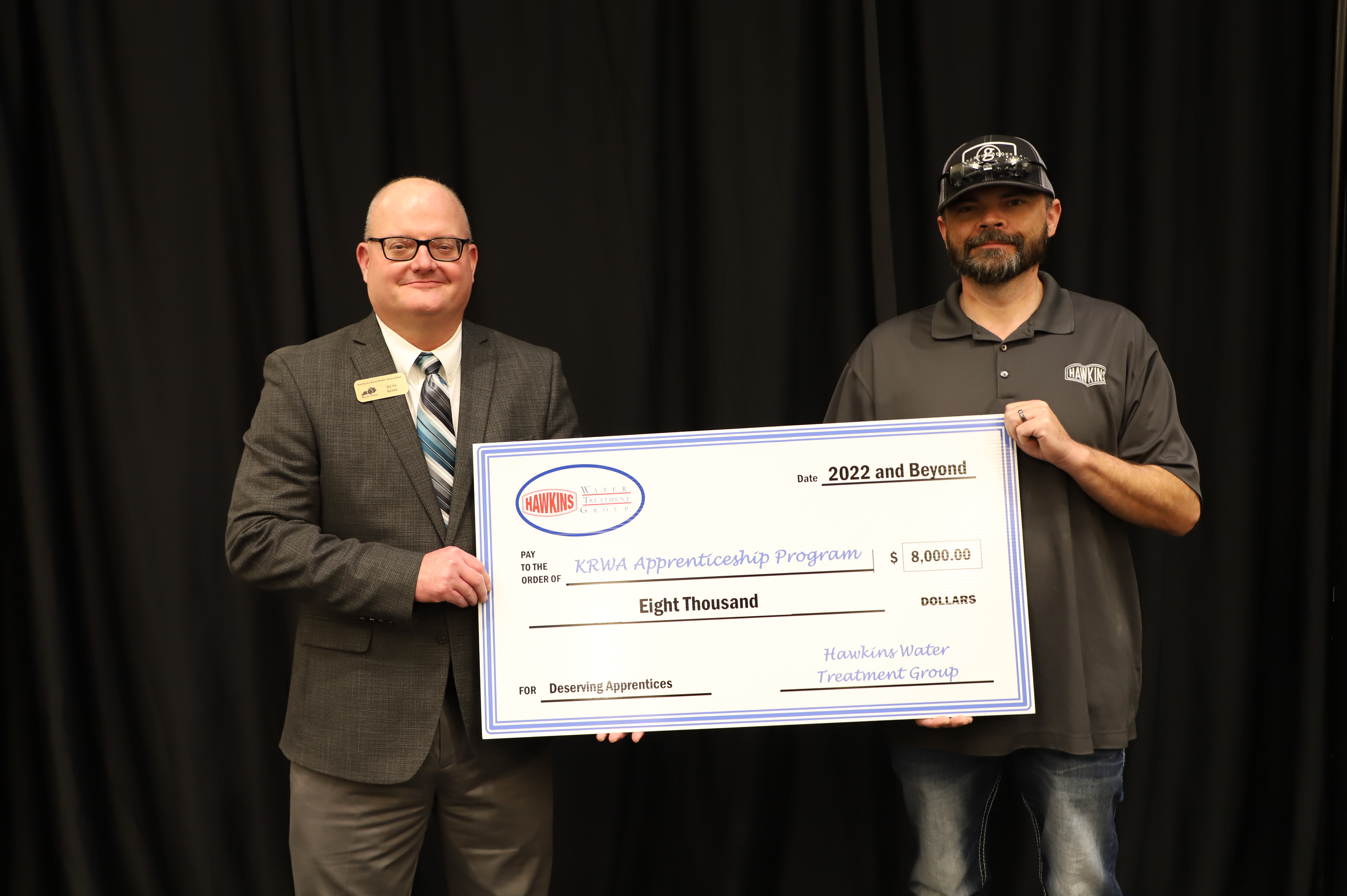 Hawkins Branch Manager Jason Shelton presents check for $8,000 to KRWA President Russ Rose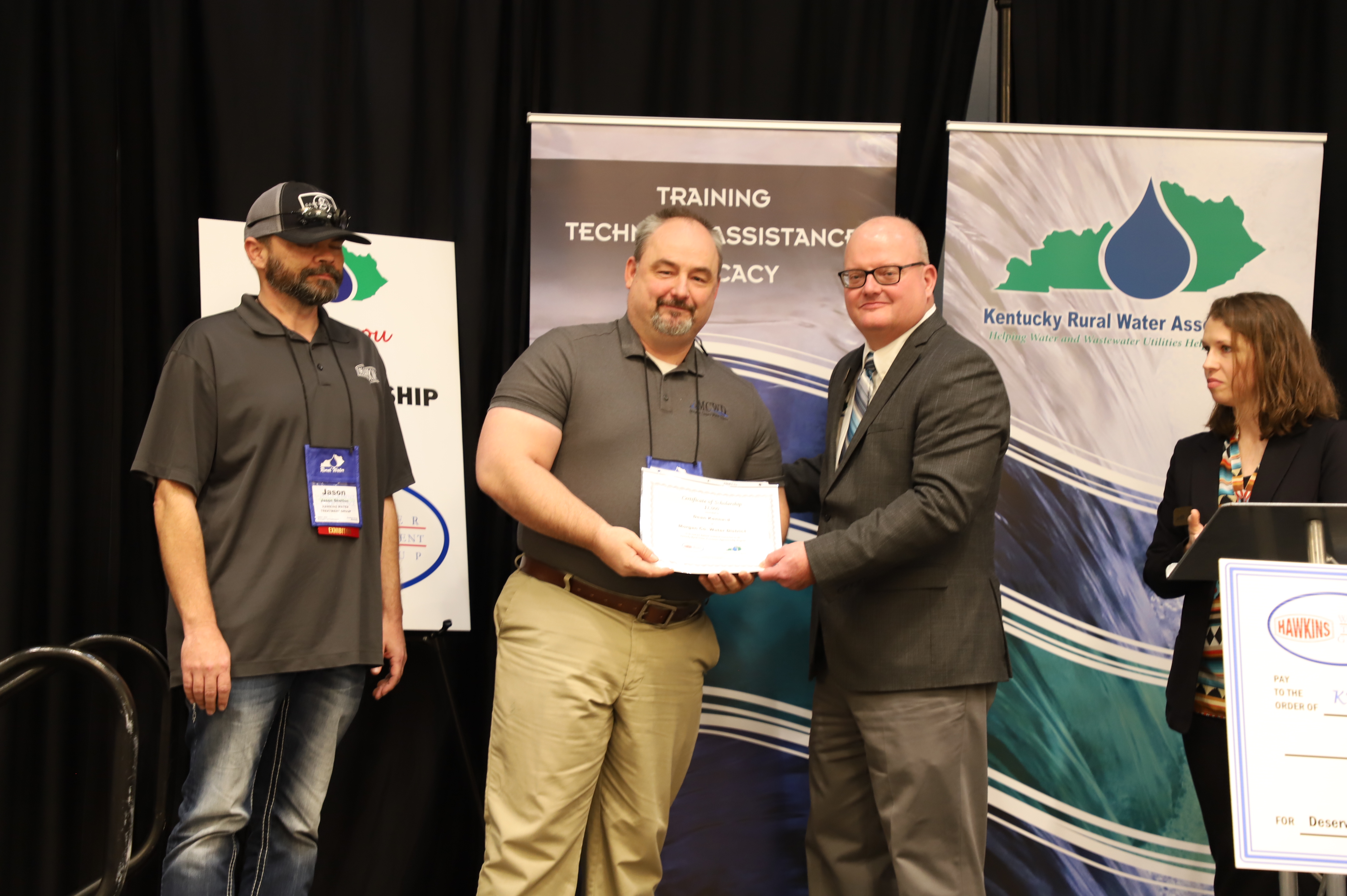 Dean Kennard (2nd year) and Michael Kelsey (1st year) Drinking Water Apprentices at Morgan County Water District, each received a $1,000 scholarship from Hawkins, Inc. Shannon Elam, General Manager of Morgan County Water District, accepted the scholarships on behalf of Dean Kennard and Michael Kelsey.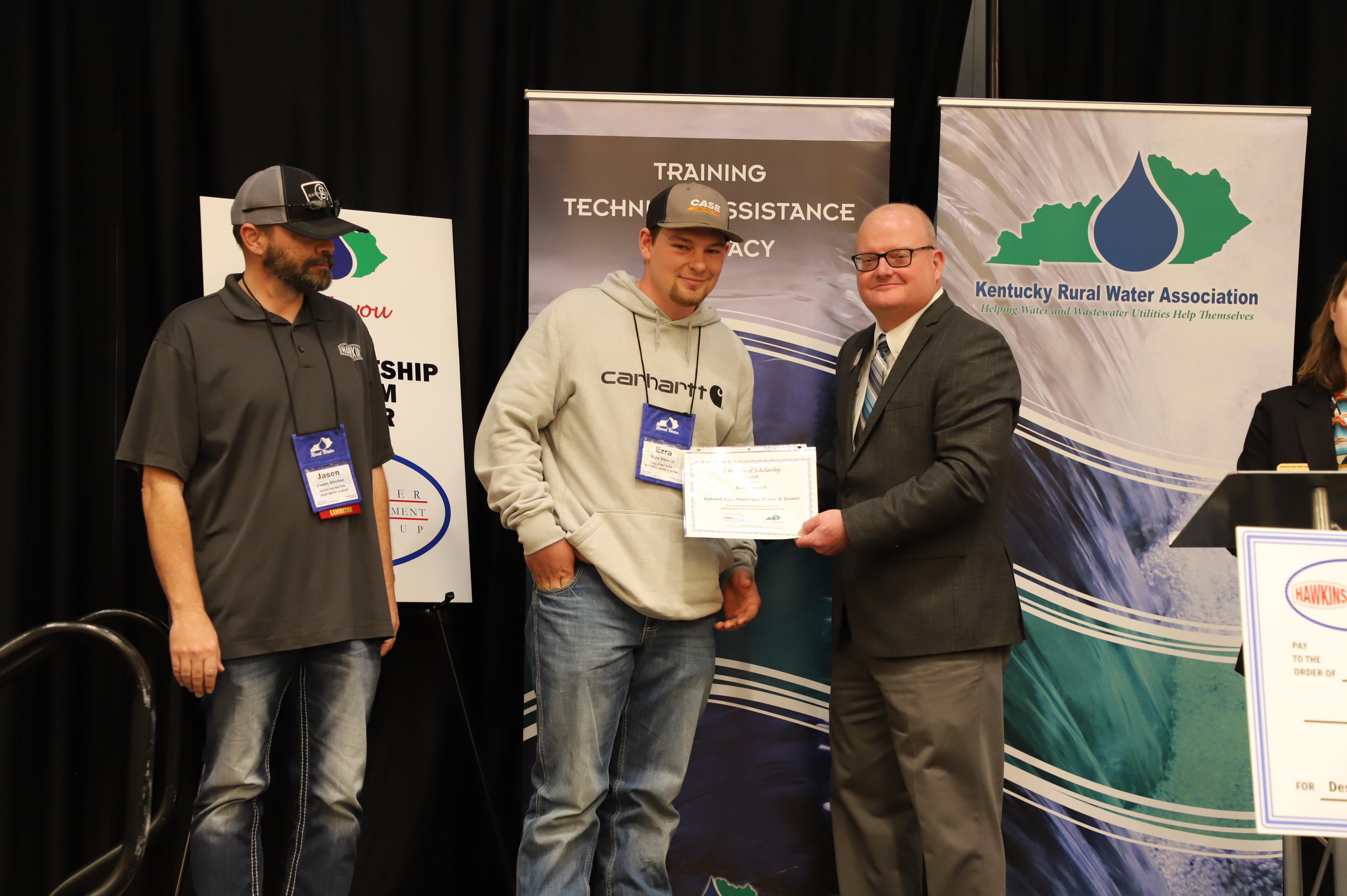 Ezra Darnell, 2nd year Drinking Water Apprentice at Calvert City, received a $1,000 scholarship to be used to complete the remainder of his Related Technical Instruction requirements.
KRWA is extremely appreciative of Hawkins for their investment in KY's future water workforce.
Hawkins, Inc. is a formulator, manufacturer, blender, distributor, and sales agent for thousands of industrial chemicals and reagent grade laboratory chemicals sold to municipalities and businesses throughout the United States. Learn more about Hawkins, Inc. Water Treatment Group here: https://www.hawkinsinc.com/groups/water-treatment/
If you are an Industry partner and would like to discuss sponsorship opportunities for apprenticeship scholarships, please contact the KRWA office.