Utility Mgmt. Certification
Today, the important work of a water and wastewater utility is more complex than ever before. Economics, the environment, regulatory requirements, and a constantly changing society are all affecting the way utilities conduct their business. There is a strong need to better prepare the individuals who are leading and managing our utilities into this challenging future. We also believe that a national standard for utility management should be established to help meet the demands placed on utility leaders.
The Utility Management Certification (UMC) program is designed to quantify and recognize the professional achievements of individuals involved in utility management careers. Our hope is that the UMC designation becomes the recognized standard for utility managers and for the water and wastewater utilities seeking qualified managers to lead them into the future.
The UMC program is specifically designed to recognize and market the documented skills of experienced management personnel while providing a career incentive for those who seek opportunities in the field of utility management.
---
Here's how it works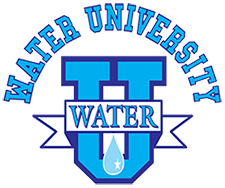 The Utility Management Certification Application can be downloaded, filled out, and sent back to Kentucky Rural Water Association for approval. Once the application is received, the applicant will be informed by email or phone (normally within one week) of their qualifying status.
After approval, the qualifying applicant can order the Utility Management Certification and Study Guide. The applicant will receive the log-in information for taking the online UMC Exam by mail. Once the log-in is received, the applicant will have 90-days to successfully complete the UMC Exam by scoring at least 70% on the 100-question exam.
The Study Guide has been carefully tailored to prepare the applicant for the online UMC Exam. The guide was developed by utility management professionals who worked on both the content of the guide and the online exam. The guide contains three sections that mirror the online exam and each section contains review questions to help the applicant prepare for the exam.
Study Guides can be ordered separately, without taking the Utility Management Certification.