Annual Conference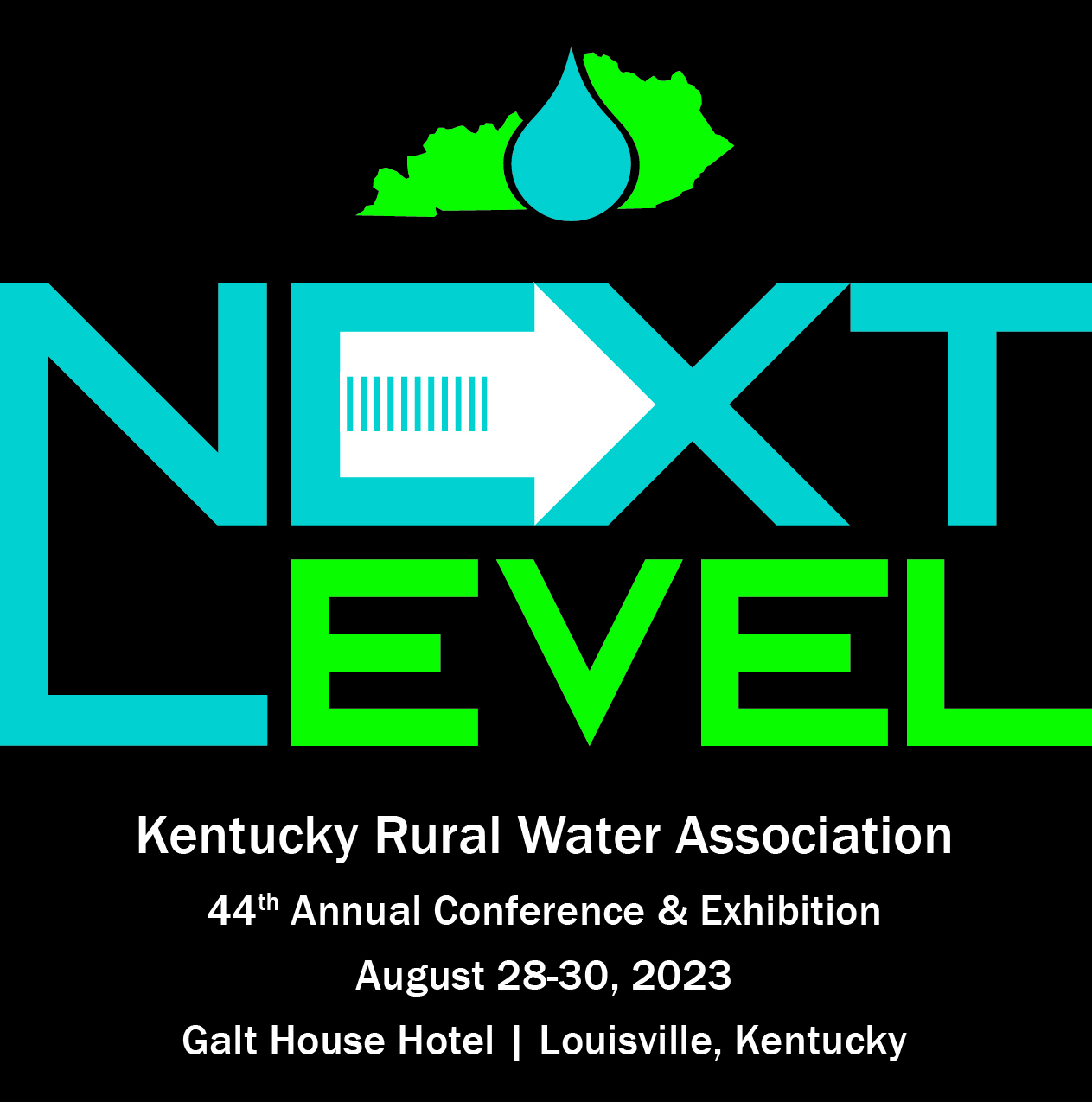 Plans are underway for Kentucky Rural Water Association's 44th Annual Conference and Exhibition, scheduled for August 28 through August 30, 2023 at the Galt House Hotel in Lousiville, Kentucky. We are anticipating another great Annual Conference but we need YOU to make it happen!
UPDATED DETAILS COMING SOON!
Attendee Registration Exhibitor Registration
Highlights include:
Up to a total of 12 hours of continuing education credit for operators and water district commissioners can be earned during the conference (Operators: 6 hours on Monday, 3 hours on Tuesday afternoon, and 3 hours on Wednesday morning-pending approval by the Division of Compliance Assistance, Operator Certification Section | Water District Commissioners: 3 hours on Tuesday afternoon and 3 hours on Wednesday morning-pending approval by the Public Service Commission). See Agenda At a Glance for further details.
Best Tasting Water Contest
KRWA is looking for the best-tasting water in the state! Water check-in will be available beginning Monday at the registration desk. Samples must be submitted by 4:00 p.m. on Tuesday in order to participate in the contest. Water samples will be stored until the time of judging during the Member Appreciation Reception and WaterPac Raffle on Tuesday evening.
Ultimate Meter Challenge
This event is sponsored by Zenner USA and designed specifically for Water Professionals to test and measure how quickly, totally, and accurately an individual can assemble a working meter in a bracket tournament. All competitors receive a t-shirt and water bottle from Zenner. The winner will automatically advance to National Show for a chance to win a trip for two to Hawaii.
KRWA Golf Scramble
The KRWA Golf Scramble will be held on Monday, August 28. Registration is limited to the first 128 golfers. The format for play is a four-person scramble with a shotgun start at 8:30 am EST.
Tentative Conference Events
The President's Reception on Monday evening will celebrate the opening of the Exhibit Hall complete with refreshments and CASH DRAWINGS!
Tuesday begins at 7:30 a.m. with the Kick-Off Breakfast followed by a full day of activities that include the Annual Business Meeting, Exhibitors' Luncheon, more Cash Drawings, and the Concurrent Sessions. The concurrent sessions will offer a variety of topics from which attendees may choose. The day will conclude with the Member Appreciation Reception, Best Tasting Water Contest, and WaterPac Raffle.
Grab some coffee to accompany your continental breakfast before heading into the General Session on Wednesday morning.
Conference activities will conclude on Wednesday with the KRWA Awards Luncheon, which includes door prize giveaways.
The information you gain from the top-notch instructional sessions, exhibit hall displays, and outstanding speakers will assist you as you prepare for the bright future for the water and wastewater industry. And, if you add in the great food, fun, and fellowship, there are even more reasons you won't want to miss this conference! We hope you will join us.
If you have any questions, please contact the KRWA office at 270.843.2291.
Hope to see you in Lousiville!